THE BEST STORY IS THE TRUTH.
WE MAKE AWARD-WINNING, CHART-Topping podcasts with a purpose.
Critical Frequency is a women-run podcast network founded by journalists. We combine rigorous reporting and inventive storytelling to create shows that delve into the complex issues facing society today. Named AdWeek's 2019 Podcast Network of the Year, Critical Frequency was founded in 2017 and has produced a total of 24 shows, including productions for Crooked Media and Stitcher's Witness Docs. Our shows have received a wide range of awards, and Peabody nominations, as well as praise in The New Yorker, The New York Times, The Atlantic, The Guardian, and more.
---
WHAT WE'VE BEEN WORKING ON LATELY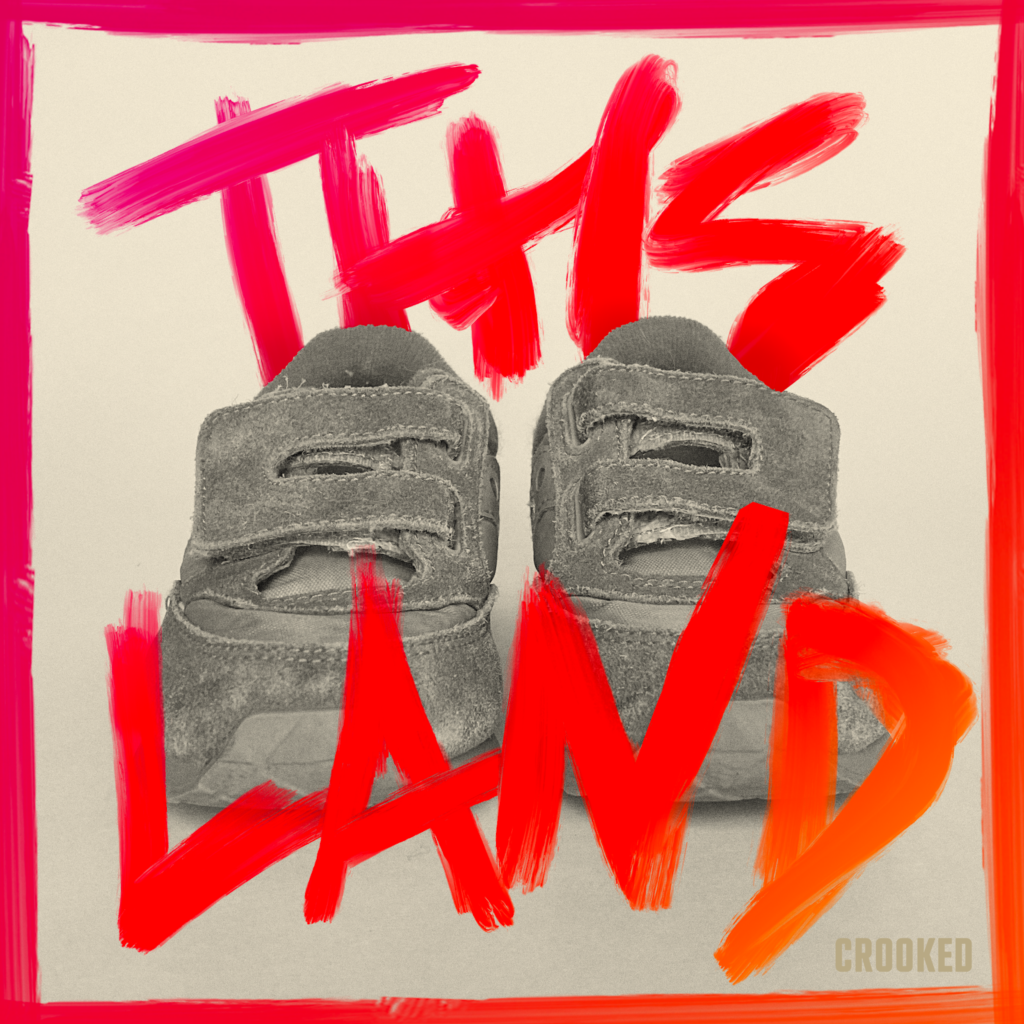 ---
NEW SHOWS
Launched WINTER 2022, Damages is a courtroom drama podcast that follows the well over 200 climate lawsuits currently active in courtrooms all over the world. Ranging from explanatory episodes to docuseries to narrative seasons, it's a show about the quest for justice and a crime against humanity: the climate crisis.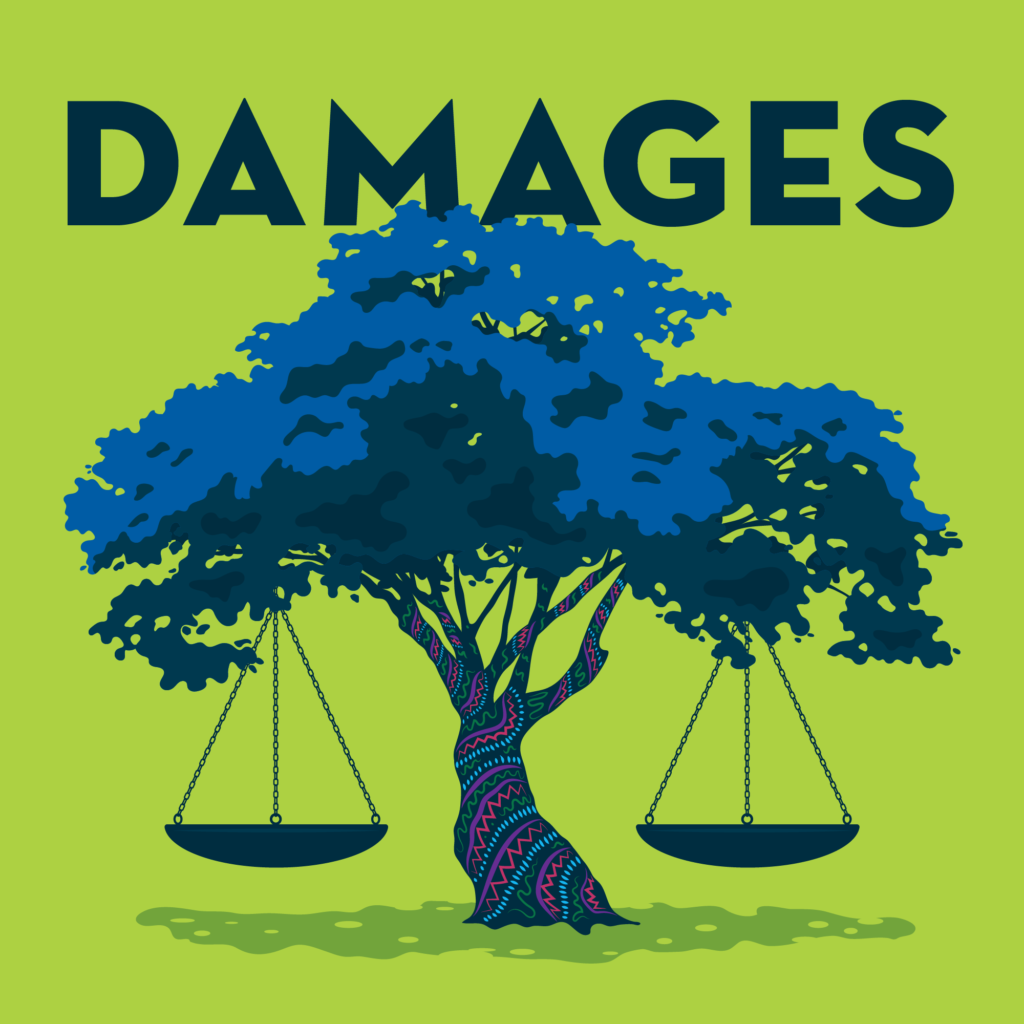 ---
FALL 2021 – Rigged is a website, archive, and podcast on the history of corporate-funded disinformation. It catalogues the most effective techniques and narratives cooked up by the legends of the PR industry on behalf of every other U.S. industry.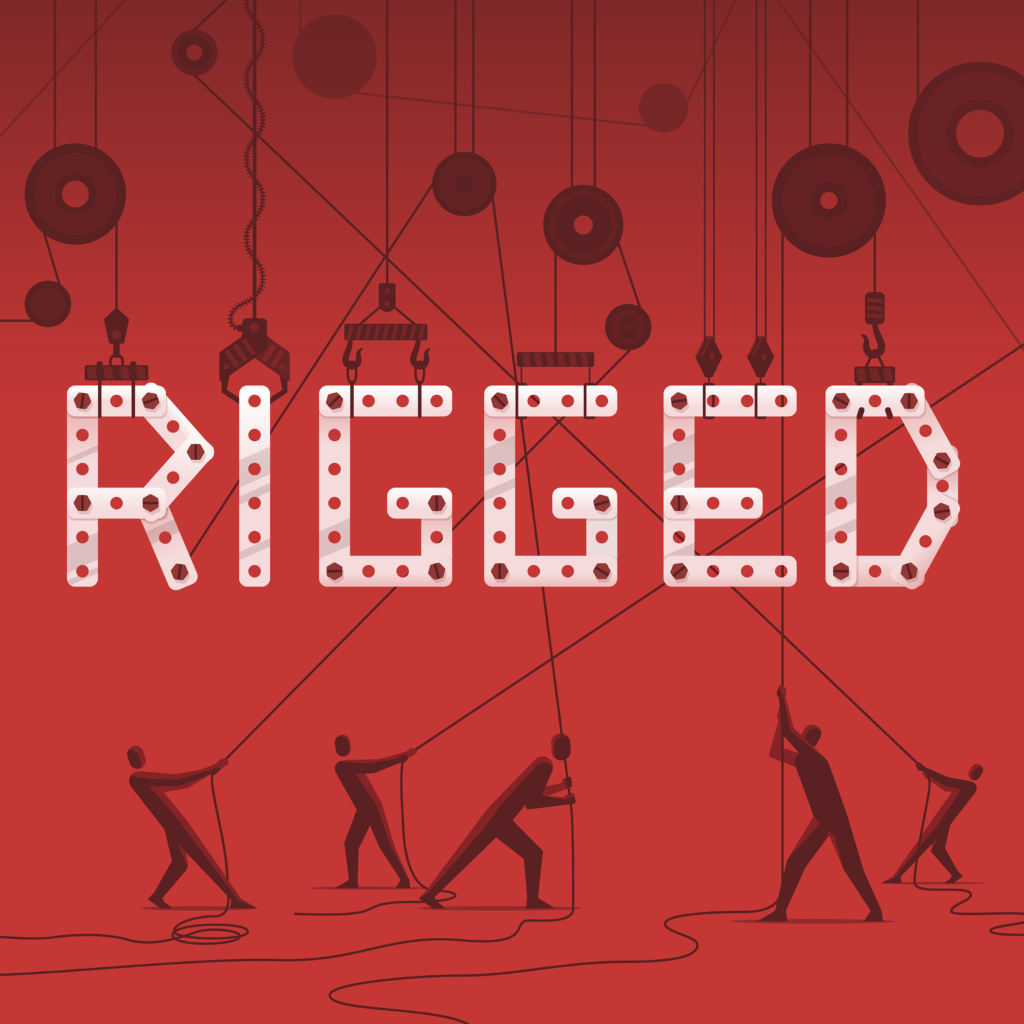 ---
CRITICAL FREQUENCY ORIGINALS
Drilled is a narrative, investigative climate accountability podcast. The show is reported, hosted, and produced by award-winning climate journalist Amy Westervelt. The show and its companion website are part of the Covering Climate Now initiative, syndicating reporting to various national and local outlets. Drilled was awarded the Online News Association award for excellence in audio storytelling in 2019, named "best green podcast" in the iHeartRadio awards in 2020, and has been praised by The New Yorker, The Guardian, Fast Company, and many more.
Inherited is a reported, narrative podcast by, for, and about youth climate activists. We don't choose the world we inherit, but we do get to decide what we're going to do with it. Inherited explores what the next generation plans to do with its inheritance. The show is created, hosted, and produced by youth climate activists Georgia Wright and Julianna Bradley.  The show has been featured in The New York Times and on the CBS Morning Show. It is now produced by YR Media and distributed by Critical Frequency with additional editorial support.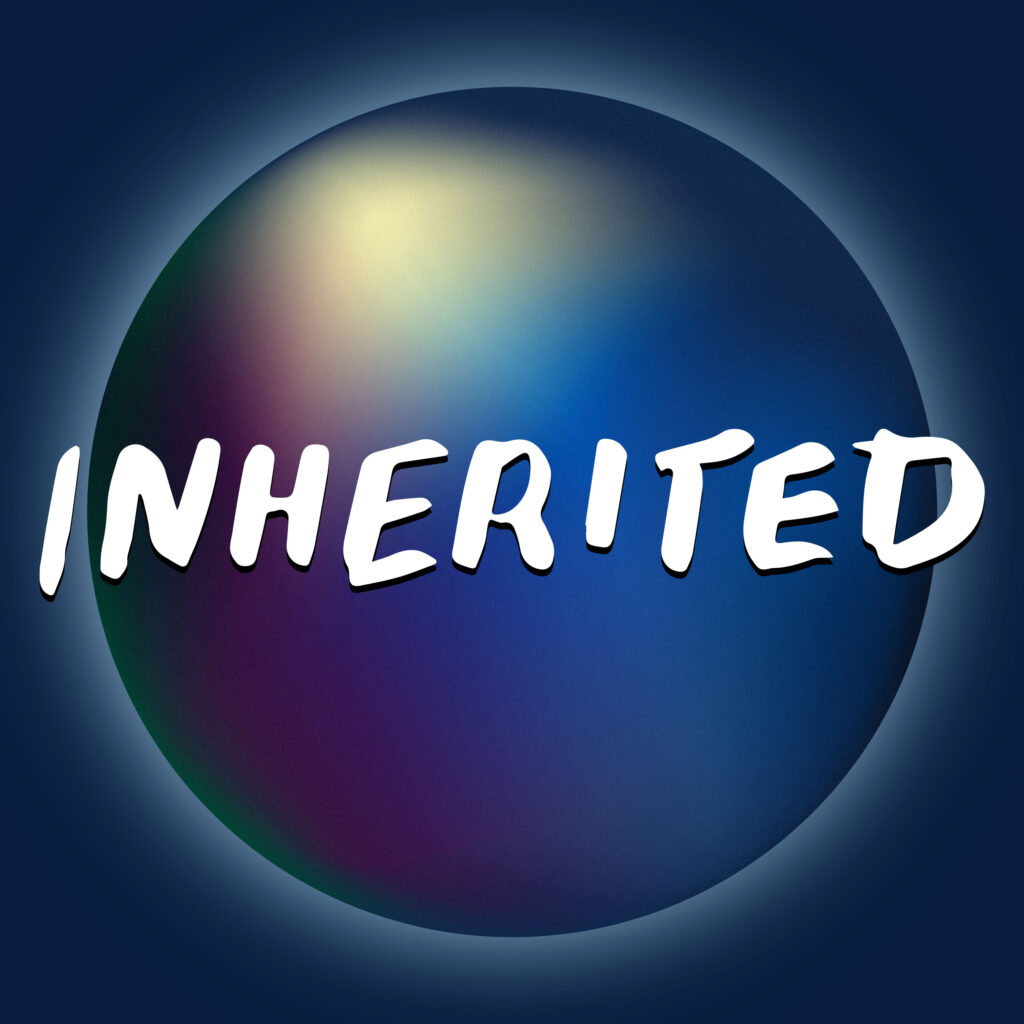 Sound Off with Katy Henriksen is a new kind of music show, featuring in-depth conversations about music that challenge the status quo—hybrid sounds that fall through the cracks because they aren't easily labeled. Whether it's a classical flute-and-electronic music project that takes on police brutality and race, or a mix of poetry, pop and chamber music, Sound Off explores creativity at the intersection of art, music, and literature, and digs into what that work and the people making it tell us about art and life in the 21st century.
Labor is a co-production with Reasonable Volume that brings you the social science research on women, work and motherhood. We have a growing mountain of miserable American mom media, but we almost never hear from the sociologists and historians studying the roots and drivers of various crises in the lives of American families. With support from the Economic Hardship Reporting Project, journalists Elise Hu and Amy Westervelt, with producer Rachel Swaby, dig into the research to understand how we got here, and how we might get out.
Hot Take is a holistic, irreverent talk show about climate and the media. Climate justice essayist Mary Annaise Heglar and journalist Amy Westervelt tackle the climate saga, all the ways we're talking and not talking about it, and how that conversation influences everything from politics to your favorite Netflix series. Their conversations with journalists and thinkers like Rhiana Gunn-Wright, Eric Holthaus, Kate Aronoff, David Wallace-Wells and more shift effortlessly from critical analysis of race, gender, and climate to dad jokes. If you're looking for a climate show where people talk like humans, process real emotions, have an honest conversation about how climate change intersects with race, class, gender and literally everything—and who's really to blame…complete with air horns…Hot Take is for you!
---
SHOWS we Distribute
No Place Like Home is a podcast that gets to the heart of climate change. Hosts Mary Anne Hitt and Anna Jane Joyner are two Southern women, climate activists, and dear friends. On No Place Like Home, they explore the biggest story of our time from inviting, intimate, creative, and surprising angles. From staying sane in the age of climate change to real talk about whether or not our personal choices really matter to saving the planet, No Place Like Home dives into the spiritual, personal, cultural, and emotional dimensions of climate change. We don't shy away from science and politics, but we always bring along our sense of humor—and a feisty dose of hope.
The View from Somewhere tells the stories of journalists who have resisted "objectivity" and stood up for justice, and envisions new approaches to truth and integrity in journalism. Trust in journalists is at an all-time low, but the work of journalism matters more than ever. And traditional "objectivity" may be hurting, rather than helping. All journalists have a view from somewhere and "objective" journalism often upholds status quo thinking and reinforces racism, sexism, and transphobia. Host Lewis Raven Wallace was fired from the public radio show Marketplace in 2017 for saying just that. In the years since, Lewis has dug into the history of "objectivity," who it serves and who it excludes. The View from Somewhere podcast is a companion to the book and live tour of the same name.
Peace of Mind with Bhi Bhiman was the first album released as a podcast. Each episode was released with a new song, so that the podcast functioned as liner notes. The show was featured in Billboard, The Wall Street Journal, Fast Company and more.
---
SHOWS we make with/for other people
This Land S2. This Land is a Crooked Media show created by Cherokee reporter Rebecca Nagle. Critical Frequency produced the second season of the show, focused on the coordinated effort to gut the Indian Child Welfare Act. We managed the production and provided reporting, editing, fact-checking, production and audio engineering on this critical story about the fate not just of one policy, but all of Indian Law and tribal sovereignty.
Unfinished: Short Creek tells the story of a divided community in the desert. A prophet with total power. A battle over family, home, and the limits of religious freedom. Co-produced by Critical Frequency and Witness Docs, Stitcher's documentary arm, the show received a prestigious Wilbur Award for religion reporting, and was nominated for a 2021 Ambie for reporting. It also earned rave reviews in The New Yorker, New York Magazine, The Salt Lake Tribune, and more.